We do a lot of amazing things at Infouna, but behind every outstanding deliverable is a solid process that keeps us true to our overall goal. We are firm believers that the nucleus of your marketing is a solid plan - with a road map in hand you're best positioned for success. This section outlines the services offered at FLIPP and helps illustrate that a successful plan is composed of many services. From Apps to Billboards, your website to your sales site - all of your advertising is working towards your goals and objectives.
With our great inertia and efficiency we bring a successful launch to projects along with the maintenance of onsite, offsite and online focus on every single step we take. Our belief lies in our caliber which means that we can do everything to accomplish our projects with results that are the best in this industry. We work on every single detail right from the customization to a range of versatile services on the global platform that strengthen our presence with every success story.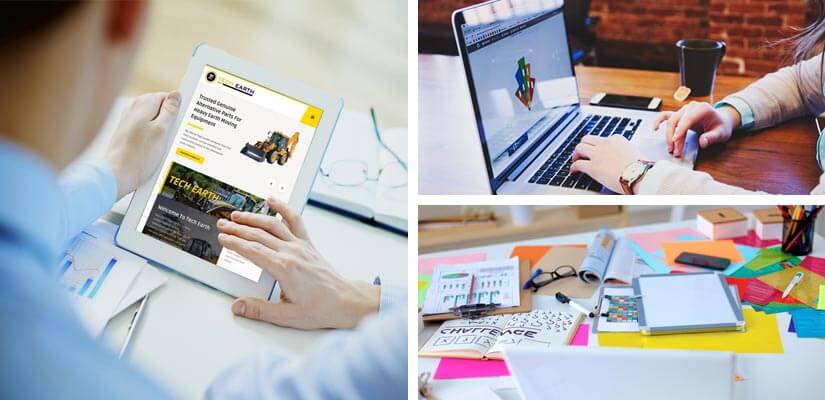 We have engineered the perfection level which lets us successfully automate various organizations along with linked operations for the best of inputs. Infouna has the capability to revolutionize your E presence. We are the medium that brings together supremacy and creativity alike. This way we work towards generating optimized business solutions that are a mix of high end technology along with a well-defined global market presence. Our endeavor towards this initiative began in the year 2006 when our presence was at a very limited scale however our toddler steps gave way to giant plans in the field of Website Designing, Web Development, Mobile Application Development, Software Development, Internet Marketing and Graphic Design and writing services.
In a more subjective form Infouna offers a bouquet of services which take their roots from the section of information technology. We offer rare solutions that are marked with a great level of competency for delivering quality work on time with advanced thinking patterns and fresh concepts towards the industry. As a part our approach strategy we effectively combine web solutions with various marketing strategies that can bring about your true business output. We are an assured name when it comes to delivering the best of performance based on international standards.
Every step we take towards building your success is proofed through our team of professionals who have the knowledge and the expertise to deliver consistent results backed with the current industry details. We are rooted in Udupi with our extent reaching out to various businesses from all over.
Our services never face the barriers of time or complexities. By this our approach is thoroughly productive as well as flexible so as to manage the client requirements and at the same time deliver better results too. Infouna can be termed as an E-factory that prioritizes customer satisfaction and has the access to inconceivable factors. From the very basics we have worked towards the success ladder and this is mainly because of our dedication and true hard work.
With our clients we grow too and this affects our resource pool as well as our reputation. The other factors that we furnish includes our smart technology which is the prime force regulating your stand. Our proficiency lies in the coordination, execution and promotion of client concepts along with project management basic. Within a line we deliver 100 percent professional excellence which only gets better than the best with every initiative of ours towards your aim and motives for a greater output level.