Company Profile
Infouna is a revolutionary step towards ensuring your E-visibility. This is the place where creativity and supremacy come together in order to generate optimized business solutions through high end technology that holds immense importance in the global market.
Established around the end of 2006 in the month of November, Infouna began its not so official journey with little steps towards a huge aim which surfaced their aspiration for a more integrated approach towards ground breaking accomplishments in Website Designing, Web Development, Mobile Application Development, Software Development, Internet Marketing and Graphic Design and Writing Services.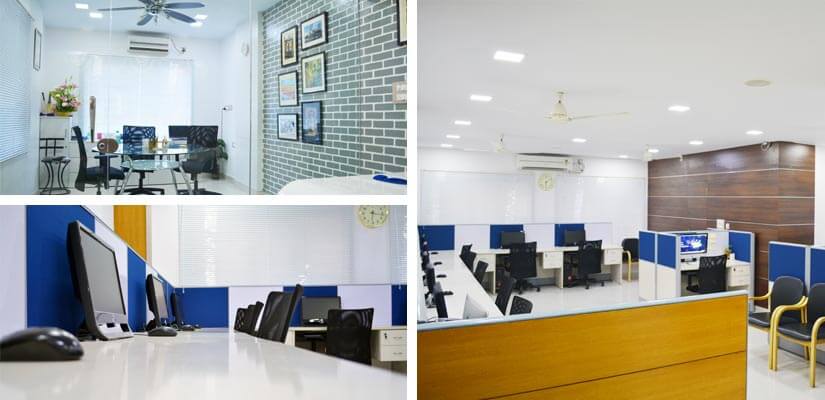 Infouna was established as a Pvt. Ltd company this year itself to mark its authentic effort in this industry. As a government recognised endeavour towards online business growth, Infouna is an assured name for delivering performance.
Mr. Umesh M. K the Managing Director and CEO of Infouna along with Mr. Nithin S K the Project head and Director of the company are the two progressive minds behind the endeavor.
In a concise form it can be said that we provide a complete bouquet of services linked to information technology. Infouna is recognised for offering a unique competency that makes its mark when it comes to delivering quality work on time which seamless and the falls within the pattern of advanced thinking, beginning and advancement of high profile fresh concepts of the industry.

Our Process
Our approach of combining progressive web solutions along with internet marketing strategies can greatly enhance the performance output of your business. Our experience and capabilities combine together to produce veteran web strategies which can proficiently cater to your requirements at reasonable pricing and time efficient means.

Our Approach
Our efforts are consistent and for us our every project is a commitment that does not mean simply business for us, instead we regard our each project as an opportunity to help you grow. And when you grow we grow too in terms of our reputation and our resource pool.

Our Workforce
Our competent workforce comprises of IT professionals who have all the knowledge, experience and expertise of delivering matchless results. Our work force is like a building pillar of our initiative. Hence we pick the strongest and the most versatile to fit into our various service categories.

Our Technology
Smart technology is the other building factor behind our popularity. Our proficiency is linked to the project management, execution and strategy of coordination that can promote the clients concept of online growth. Our concrete professional background for all our services is an example of the fact that we support 100 percent results including quality and excellence with its professional staff and other service experts who know better than the best.
Infouna is a certified organisation which is placed in Udupi. It is from this spot that the company caters to the demands of clients situated all across the world. Time and complexities has never been a barrier to our productivity. Instead we own a flexible attitude when it comes to delivering results as per client requirements. We are therefore a round the clock E-factory which prioritises customer satisfaction and aims towards making the inconceivable factor a matter of reach. From our very inception, we at Infouna have been climbing up the success ladder which comes through sheer dedication and hard work.
---
We are an ISO Certified Company

Check JAZ-INZ Directory