Designs are the reflection of one's own identity and nature, so does the rule applies for business. In this highly competitive world, business strive for excellence and reaping profit, thus they need to market their brand or business in the market to earn more customers and get their business popularize. One way to market your business is to have an attractive logo, graphic design and writing which spontaneously catch the fancy of customers.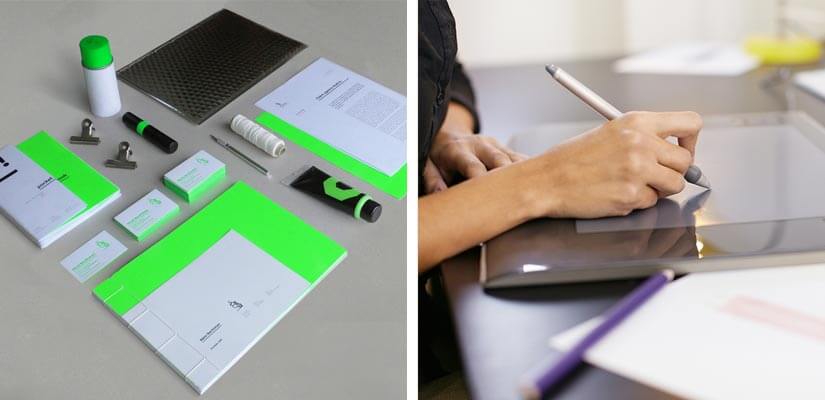 Infouna Technologies is one of the few companies offering wide range of quality graphic designing and writing solutions for our customers at really affordable prices. We are preferred not only due to our wide subject knowledge and implementation but also for the customer oriented approach. We take immense pleasure in offering the best service to all our esteemed customers.
These days businesses prefer graphic design and writing in order to make their business interesting entity. Graphic designing and writing is quite broader subject, it is an effective marketing tool and can divert customers to the business. We, at Infouna Technologies offer range of graphic design and writing services using latest tools, software and hardware support. The designs we make or employ are widely accepted and have unique property of catching the attraction of the customers.
We make use of the latest technology and tool, so that we are able to provide highly interactive and attractive graphic design and writing services. Our range of graphic design and writing services include :
Ad design
Book cover design
Brochure and Newsletter design
Photo manipulation
Colorful and bold writing style
Logo design
Book layout design
We have entire team of graphic designers to our disposal for graphic design and writing. All these professionals are thoroughly trained and are experienced enough to fabricate world class design. These professionals are hired employing various quality check measures. We also make arrangements for their further training as well.
Infouna Technologies offer corporate, individual and organizational solutions to cater wide range of customers. We have always encouraged innovation and creativity hence we at our state of the art facility, strive to design unique and innovative graphic design and writing.
As we give utmost importance to timely delivery and cost constraints, therefore we always deliver the projects in limited timeframe and offer market prices. Apart from offering graphic design and writing services, Infouna Technologies also offers other services and products in the same domain.