Poised to grow at an alarming rate, mobile applications are the next big thing in the town, in order to either grow business, generate revenue or for sheer entertainment. Mobile applications are there to make your business convenient and to make your customers to interact with you better. Mobile applications have attracted the limelight with the advent of features, just for the convenience of mobile users.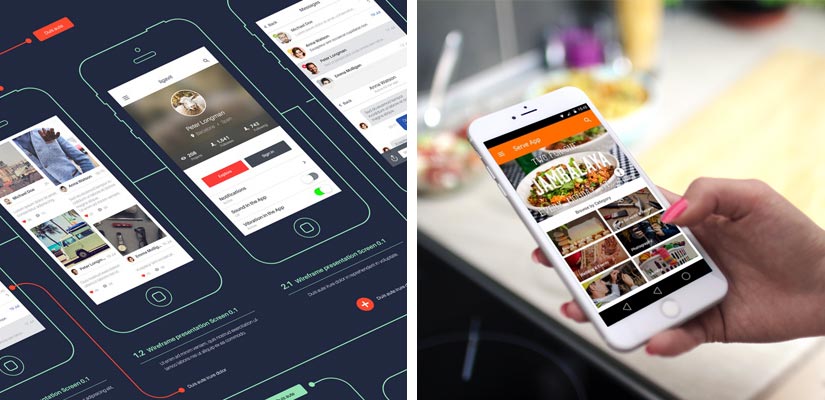 Mobile applications development is the process which incorporates development of applications for the hand held devices like mobile phones, smartphones or tablet pcs. These mobile applications are in broader sense also called mobile software, the only difference being these applications are much shorter in size and space and performing the same tasks as a computer would.
The trend of mobile application has gathered momentum in recent times with the advent of various operating systems on the mobile. The need of hour was to have somebody who could develop applications for these diverse mobile platforms in order to make life for the customers even better. We at Infouna Technologies are committed to fill that gap between this supply side.
We are well known company, having diverse experience in developing world class and quality applications for mobile and other tablet pcs. We deal in providing mobile development applications for diverse platforms like Android, Blackberry, iPhone, Java, Windows, Bada and more. All these mobile platforms have become a brand name due to the convenience they offer like instant accessibility, communications, keeping in touch with the world and the list keep on going.
Our expertise in all these mobile applications have made us the topmost brand in relatively lesser amount of time. We incorporate all latest technologies in order to provide cutting edge and quality mobile applications having diverse compatibility standards.
Everyday numerous applications are developed by us for diverse uses of customers. We develop applications from entertainment to chatting, music to news, messengers, pictures, videos and more. All these applications are widely appreciated by our customer base having their whereabouts in different regions of the world.
We employ best talent backed by the use of latest technology and tools in order to provide useful and creative applications that are in sync with latest demand and usability. Apart from developing these mobile applications, we also take the pain of modifying them if possible and we may also rephrase the entire source code if any need arises in order to cater our customers and client in better way.
We, at Infouna Technologies encourage innovation and creativity so that we are able to provide world class and standard services every time our customers do business with us. Our services are world class and have enriched numerous businesses to grow and reach places. We also develop customize mobile applications so that we are able to serve our customers better.
All these mobile applications are developed at our state of art facility and all quality checks are performed under the supervision of our experienced developers. We offer all these mobile development applications at really affordable prices. We also deal in offering other services and products apart from mobile applications development.